Window Lintel Contractor NYC
Consistent leaks coming from the top or bottom of your window may mean it's time to replace your window lintel and/or sill. Rely on Native Contracting Inc. to conduct a thorough analysis of the problem and take the best course of action. Our experts of windows lintels & sills repair contractors have years of experience in working with both window lintels and sills, so they'll know if a repair or a complete replacement is the most appropriate option for your case.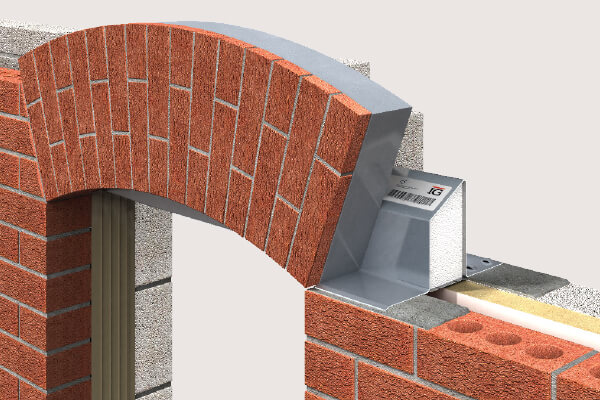 Here is why Lintels Have a Problem!
Window lintels and sill replacements works are prominently featured aspects of construction which window lintel replacement New York City gets done with our skilled professionals who meticulously pay attention to every little thing as lintel work bears the heavy load of a wall. Window lintels transfer the load of the wall to the frame that gives vertical supports from both ends in order to take the weight off that is on the window. This load bearing feature is often used to enhance the cosmetic appearance. So it is essential to work with the apt professionals who know the true industry pros.
It can be easy to underestimate just how much your window lintels and sills could affect your structure. However, leaks are a very real possibility if these portions of your home are failing. Unaddressed window lintel and sill repairs may result in permanent water damage. Instead of leaving them untreated, let Native Contracting Inc.Take a look at them for you. We'll provide you with our professional opinion and get right to work on repairing them.
Every job is conducted to our high standards, leaving you with a structure that will no longer have water seeping in. Our professionals also aim to be as unobtrusive as possible while providing amazing, long-lasting work. No detail will be overlooked as our team completes the window lentil or sill project for you.
Window Lintels Repair NY
Lintels are the structures found above the windows themselves, often made of a material such as concrete or steel. They exist to support the surrounding masonry and are a lot more important than some homeowners may initially think.
If it's a repair that needs to be done, our craftsmen will scrape off the existing paint and refresh it with a new coat. We'll also waterproof your lintel so you can avoid rust and other complications down the road.
However, should your lintel need to be replaced, we have a very thorough process to ensure a smooth installation. We remove the closest courses of brick to safely take the damaged lintel out from the wall. Then, our craftsmen prepare the area with materials to resist leaks in the future. Once a new lintel has been installed, the bricks will be replaced with matching ones that you personally approve of.
Professional Window Lentil Contractor
Just one of your home's many features to keep rainwater out, a sill is the bottom part of a window. They're designed to prevent water from building up on the sill itself or enter the room through the window. Native Contracting Inc takes care of our window sill repairs with waterproof cement to fill in any cracks. Besides just using this waterproofing product, we also take other careful measures to ensure that the same problem won't happen again in the future.
In some cases, an entire window sill replacement may be necessary. This is possible if your existing one simply cannot be repaired. We often recommend this option if water seepage seems like it may be a persistent issue. Right after we remove the damaged window sill, we apply waterproof cement before installing the new one. This entire procedure ensures that you'll no longer have to worry about possible water damage to your home.