Hot and Cold Built-Up Roofing
A system of multiple layers of reinforcement plies that are adhered with either hot asphalt or cold application cement and surfaced with a variety of materials. Multi layered roof systems have passed the test of time and continue to be the most durable application available.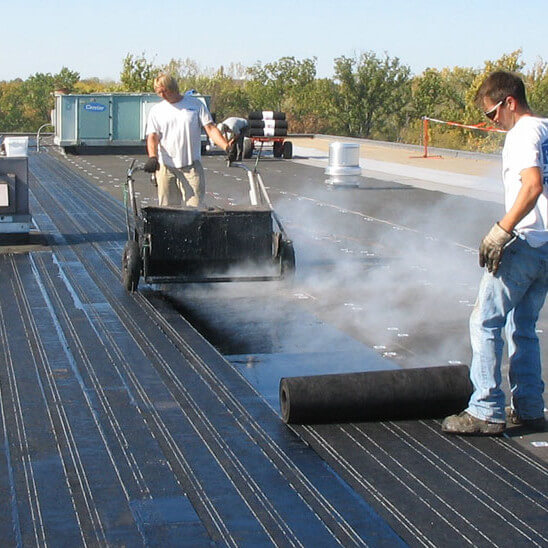 Systems are designed to perform between 15 and 30 years with the ability to be restored to extend their useful life. Our Professional New York City roofers will evaluate your roof and custom design specifications to effectively meet your needs.